Partnerships
Partnering with prominent higher education institutions and community leaders.
At one time, pursuing a college education without leaving the Texas Hill Country seemed impossible. While education has served as an important cornerstone since the founding of Fredericksburg, the region's homegrown students were forced to leave the area to gain any type of post-secondary learning. The formation of a Hill Country Higher Education Steering Committee in 2003 sparked an odyssey that would lead to the creation of the Hill Country University Center (HCUC),  a facility that provides opportunities for educational institutions to offer college degree programs in a variety of disciplines. With growing support from academic partners, Central Texas College (CTC) and Texas Tech University (TTU), the HCUC now offers an innovative approach to associate, bachelor's, master's, and doctoral degrees and other community learning opportunities here in the Texas Hill Country.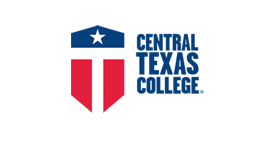 Central Texas College
Central Texas College (CTC) has a strong history of providing students the opportunity to start and finish an associate degree locally and from a distance. CTC is accredited by the Southern Association of Colleges and Schools Commission on Colleges to award associate degrees and certificates of completion. CTC is approved by the Texas Higher Education Coordinating Board and Texas Education Agency.
CTC offers quality college credit and non-credit courses while maintaining some of the lowest tuition rates in the state of Texas. Students can earn certificates and associate degrees in countless areas of study right here in Fredericksburg.
Headquartered between Killeen and Copperas Cove, Texas, CTC has sites across the continental Unites States and worldwide. In Fall 2015, CTC collaborated with the HCUC and opened a Service Area Site in Fredericksburg. Under the umbrella of the HCUC, a unique partnership formed between CTC Fredericksburg and Texas Tech University (TTU) Fredericksburg, and a 2+2 program was created. With this program, local students complete their first two years of lower-level freshmen and sophomore courses at CTC earning an associate degree, and then transfer to TTU to complete upper-level junior and senior courses earning a bachelor's degree.
CTC Fredericksburg also offers area students core curriculum courses, which are transferable to Texas public colleges and universities. In addition, CTC works with local school districts to offer and expand certificates, trade programs and associate degrees for students who wish to enter the workforce or pursue a four-year degree.

Texas Tech University
Designated as a Carnegie Tier One University, Texas Tech University's (TTU) eLearning & Academic Partnerships, a division of the Office of the Provost, is dedicated to supporting online and distance students at the regional sites and the faculty and staff who serve them.
Housed in the Hill Country University Center, the TTU Regional Site in Fredericksburg provides personalized advising, small student-faculty ratio and technology-driven classroom settings, allowing local TTU students to take face-to-face and online classes toward completion of a variety of bachelor's and graduate degrees. TTU-Fredericksburg offers flexible, affordable, attainable and prestigious educational degrees. You don't have to leave home to go to college. TTU-Fredericksburg offers degrees of impact that are focused on meeting the needs of the local economy and make you a Red Raider for life. From Here, It's Possible!
TTU offers bachelor's degrees in General Studies, Human Sciences, and University Studies allowing students the flexibility in choosing their own distinct minors that best fit their career goals. A well-designed degree plan can help students prepare for many professional careers or graduate studies.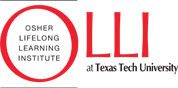 Osher Lifelong Learning Institute
Osher Lifelong Learning Institute (OLLI) is a unique learning community for adults age 50+ at Texas Tech University (TTU) and is administered by the Office of the Provost. No tests, no grades, no papers . . . just the opportunity to explore exciting topics and pursue new interests.
In the Hill Country, OLLI at TTU offers numerous courses and events taught primarily by retired and current academic faculty and local professionals during the afternoon.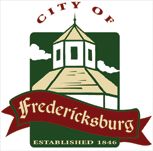 City of Fredericksburg Master Plan
Since the opening of the Hill Country University Center (HCUC) in 2010, the HCUC Foundation has identified new opportunities for our students and for the communities we serve. The Foundation has teamed with new partners to bring these opportunities to reality, necessitating expanded development of the campus. Future plans for the HCUC include a new academic building to house the nursing program, a vocational training center, a food, wine, and culinary arts center, a performing arts center, a visual arts education facility, and housing for students and faculty. Having all academic partners under one roof helps to coordinate programs, share operating costs, and encourage students to focus on their educational pursuits.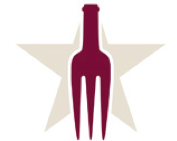 Texas Center for Wine and Culinary Arts
The Texas Center for Wine and Culinary Arts, Inc. (TCWCA) is dedicated to the awareness, understanding and celebration of Texas food, wine and agriculture through educational programming and hands-on experiences. The planned location for the TCWCA is the Hill Country University Center (HCUC) campus. The new facility will include a hands-on teaching kitchen, a demonstration kitchen, a teaching winery, a small lab, two classrooms, an office for graduate students, faculty and staff offices, and a small amount of flexible event space.
The TCWCA will focus on higher education and continuing education for employees of the local hospitality industry, as well as on consumer education in culinary and wine areas. TCWCA will ultimately partner with Central Texas College and Texas Tech University in Fredericksburg, through the HCUC, to offer associate degrees, four-year degrees and certificates in a number of areas related to food, wine and hospitality.