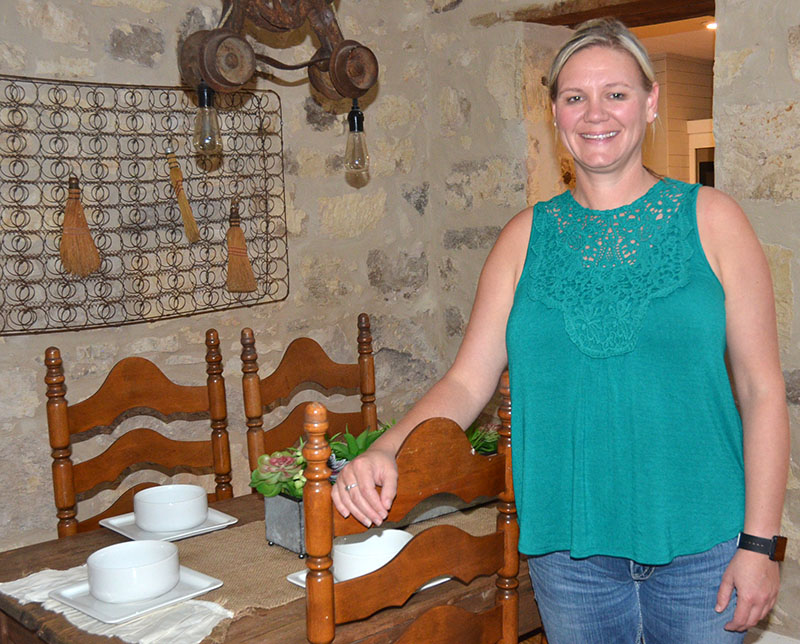 When Carissa Staats graduated from Fredericksburg High School in 1998, she had no intention of going on to college. But after working at a law office, she decided to pursue her degree. So she started taking classes at Hill Country University Center.
But then "life happened." Carissa quit school, stopped working, and went through divorce.
Through all that, she couldn't completely let go of her educational dreams. She lacked only a few classes to finish her core studies, so in 2014 she transferred to Central Texas College at Hill Country University Center. Two years later, she enrolled at Texas Tech University in Fredericksburg, where she earned her Bachelor's Degree in General Studies.
It wasn't easy. Carissa was working full time, going to school full time, and being the single mother of two teenagers.
"The hardest part of getting a degree is just finding time for everything!" Carissa said. "It means a lot of late nights; and a lot of weekends filled with school work."
Was it worth it?
"Yes," she said unhesitatingly. "I'm glad I obtained my degree. The sacrifices were worth it… now that I have them behind me!"
Carissa works at a steady job and is considering further schooling. She also has advice for others who face barriers she faced.
"Keep at it. Be determined. Don't give up. Anything is possible. For me, personally, it is a state of mind. If I want something I'm going to do it. I've always been real determined person."
Her determination to pursue her education as a nontraditional student has already affected one person.
"My daughter told me I was an inspiration to her. Now, she is a single mom, and she is inspired to get her degree too."
When anyone makes that decision, she wants them to know Hill Country University Center is here to help. "I do tell everybody what I did, and that it worked great to be able to be here in Fredericksburg and attain my education through Hill Country University Center. I want everybody to know."