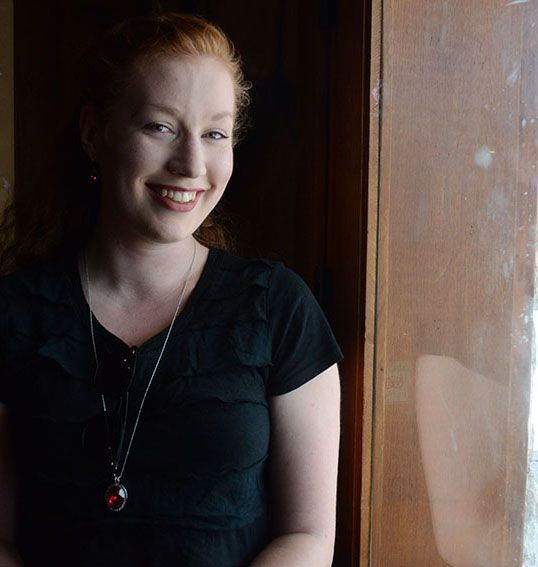 Growing up loving community theater, Holly Robinson has already had roles in classic musicals such as Beauty and the Beast, The Music Man, Oklahoma, and Hello, Dolly. No surprise she plans to pursue music therapy and theater.
Having Hill Country University Center in her hometown allowed her the flexibility to pursue her theater passions, while working full time and coaching the swim team.
It also saved her money.
"Central Texas College is less expensive than other colleges. I was able to stay at home, so I could get enough savings to pay off loans if I need them."
Holly is finishing up two years of core classes so she can focus on her music therapy major when she moves on to Sam Houston State. All her class credits transfer.
Family is also important to Holly, who helps care for an older family member.
"Doing school self-paced allowed me to spend more time with my family. It was definitely less stressful."
While it is highly likely Holly will step on stage again, she has a larger role in mind.
"I plan on using my degree to help veterans deal with PTSD, and to help children with anxiety disorders." Break a leg, Holly.